7 Crucial Things To Do While
You're Pregnant In The Newsroom
7 Crucial Things To Do While You're Pregnant In The Newsroom
I remember the exact moment I found out I was pregnant.
I had just worked a morning shift, and I went to Target to buy a test. My husband was working, so it was just me and our dog in our apartment.
The 'positive' result popped up almost instantly. I couldn't believe it. I took five more tests that afternoon, just to make sure.
Of course, I told my husband as soon as he got home, but I didn't want to tell our families until after the first ultrasound. Then, I still had to wait until three months into the pregnancy to make the official announcement, and that included my boss and coworkers.
No job is easy when you're pregnant, but working in TV news can be brutal especially while growing a baby.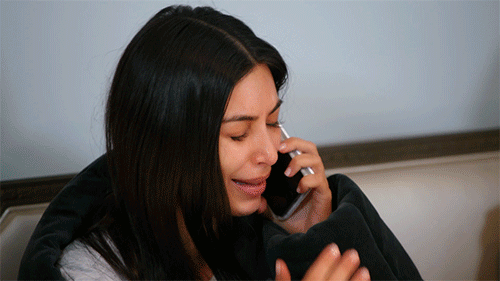 I started throwing up at six weeks and didn't stop. I had to run out of the studio and puke during commercial breaks or weather segments.
As the months went by, my bosses didn't go any easier on me. I was still covering fires, murders, and multiple stories a day when I was nine months pregnant.
My feet would be so swollen by the middle of my shift that I would have to elevate my legs. The weight gain was tough, too. Viewers can be so mean.
Pregnancy can be tough, but add the pressure of a TV news job and it can be overwhelming for some people. So here are just a few tips I'd like to share, for anyone out there working as an anchor or reporter while pregnant.
1. Tell your boss first.
You do not want your News Director to hear about your pregnancy from someone else.
Ask to have a quick meeting, and tell him or her that you have some exciting news! They'll want to know when you are due so they can start preparing for your maternity leave.
Make sure you specify if you want the rest of the newsroom to know your news yet or not.
2. Plan your maternity leave.
You need to talk with your HR representative, or business manager, about what your company provides for maternity leave.
I was shocked at how awful our maternity leave policy is. You will want to start saving money so that you can cover your expenses during your leave.
Depending on your company, you likely will not get 100% of your pay for very long. Also, I had to use all of my sick, vacation, and personal days as part of my maternity leave.
3. Pack food.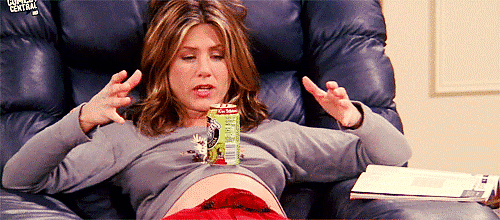 Sure, you should always bring food and water with you to work, but when you're pregnant it's even more important.
For me, I had to have Ginger Ale every day for the first five months because my nausea was so bad. It saved me so many times on long road trips where I thought I was going to puke.
Keep plenty of snacks with you, because your workload probably won't get any easier just because you're pregnant.
4. Wear comfortable shoes.
I didn't wear heels my entire pregnancy.
My coworker who just had a baby wore heels every day of her pregnancy. It's a personal preference.
The reason I'm 'Team Comfy Shoes' is because of the swelling that can happen. You also don't want to twist an ankle or slip and fall in heels.
5. Speak up when you need a break.
Do not try to be a hero.
You are going to be more tired than norma, you are going to have uncomfortable days, and you are going to need a break sometimes. Make sure you speak up.
Your main priority is growing that beautiful baby, so you need to make sure you're taking care of yourself, too.
6. Ignore the trolls.
Some viewers are awful. They make comments about your weight gain, or tell you that you don't dress appropriately for a pregnant woman.
Remember, you are beautiful. You are growing a human and yes, your body is changing, but it is for an amazing reason.
7. Only share what you're comfortable with.
Some news anchors and reporters share a lot of their pregnancy journey with viewers. Others don't say anything until the baby is born.
You don't owe anyone information about your child, but if you want to share, then go for it.
I have found that viewers love getting updates on my child, and I think it's sweet that they care so much, but I understand why other people are very cautious about the information they put on social media and TV.