5 Helpful Ways to Cope With
Working Holidays in The Newsroom
5 Helpful Ways to Cope With Working Holidays in
The Newsroom
Written by News Gal
🕒 November 27, 2018
I haven't had a holiday with my mom and dad in more than a decade.
I've missed watching my nephews open presents, I missed the last few years of holiday happiness with my grandmother, and I never get to eat any of my mom's home cooking.
Instead, I've traded holiday memories for work.
I've stood behind yellow crime scene tape watching as police investigate a homicide. I've stood on the side of an icy road talking about weather conditions. I've stood behind an anchor desk, reading scripts about holiday turkey drives and Santa visiting kids in foster care.
I vividly remember one Christmas a few years ago, sitting on the hardwood floor of my tiny apartment, FaceTiming my family. Everyone there looked so happy. They were just finishing up dessert and getting ready to open more presents.
They passed the phone around so everyone could say hello, and while I know they were excited to see and talk with me, I also know it was an interruption to their family time.
When I hung up the phone, I cried.
I sat in the corner of my apartment and cried for what felt like hours. At some points, I found it hard to breathe because I was so upset.
Sure, I had presents to open. Yes, I had received a few cards. But it wasn't the same.
It's tough to work holidays but, when you work in the news business, it's expected. The news doesn't stop because it's Christmas, although I do often wonder how many people are really sitting down to tune in.
Whether this is your first holiday season spent at work, or your 35th, it doesn't really get any easier. So here are a few things I do to help make it through the sadness of being away from the people I love:
1. Embrace your co-workers
The good thing is that you're not going to be totally alone. You'll have fellow newsies with you in the newsroom on Thanksgiving and Christmas.
Take some time to talk with each other. Share your favorite holiday traditions. Talking with people can help take your mind off the fact that you're not home.
2. Celebrate in the newsroom
Hopefully, your managers will have food catered for the people who are working during the holidays. If not, organize a potluck.
Have everyone who is going to be working pitch in and bring something. It's fun to bring your favorite holiday dish from when you were a kid. This way, you all get to eat and you get to talk about family traditions.
3. FaceTime your family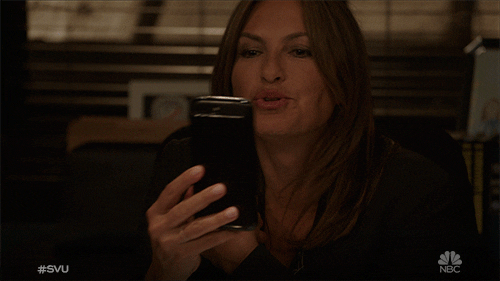 Thank goodness for technology! You can still be at the dinner table with your family, only virtually.
Sure, it can be weird, and sometimes it feels like an inconvenience, but there's something really nice about seeing your mom and dad on Thanksgiving and Christmas. And you can show them around the newsroom, too!
4. Cry if you need to
For some of you, this might seem ridiculous. You might not care that you're away from your family. For others, it is a really hard adjustment.
If you're sad, let it out. There's no shame in it. Now, I probably wouldn't sit at my desk and cry, but I would go to a bathroom stall and have a five-minute pity party for myself.
5. Reach out to the new employee
If there's someone new to your station, reach out and invite them over for dinner.
If you're not working until the afternoon, invite them over for a holiday lunch. Whatever time you have available, see if they would like to spend it with you.
It can be really hard to be in a new city with no family or friends around. The more we support each other, the better.
So wherever you're spending this holiday season, I hope you make it a great one! If you're in the newsroom, tell great stories. If you're at home, make great memories.