How To Survive
Weekends In The Newsroom
How To Survive Weekends In
The Newsroom
Written by News Gal
🕒 December 04, 2018
No one wants to hear that they have to work weekends.
I get it. You're working when everyone else is having fun.
You have to request time off, and use vacation days, just to go to a weekend wedding. If a holiday is on a Saturday, or Sunday, you better believe you're not getting that off.
When all your friends are at the pool on a hot July day, you're in the newsroom.
As someone who has been a weekend anchor for years, I feel your pain. What makes me upset though, is when I see reporters, producers, photographers, and anchors not taking advantage of the rare opportunities working a weekend shift can provide you.
It also enrages me when I hear comments from co-workers who work during the week and call weekends "The B Crew".
Working the weekends is hard work.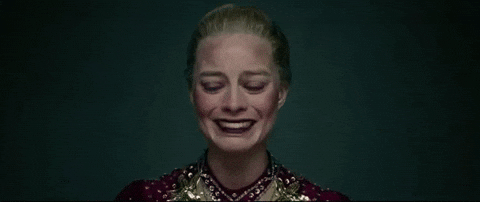 You're understaffed, under-appreciated, and overworked, but working a weekend shift can make you better at your job.
So here are just a few tips I have for surviving, and thriving, weekends in the newsroom:
1. Turn stories you WANT to cover!
If you work for a station that doesn't embrace storytelling, it can be tough to cover features and other news during the week.
On a weekend shift you can have more leverage. As an anchor, if there's a great feature I want to do, I set it up for a Saturday or Sunday. I know we always need weekend content, and the producer isn't going to turn down a well-done community piece.
2. Get better at live shots.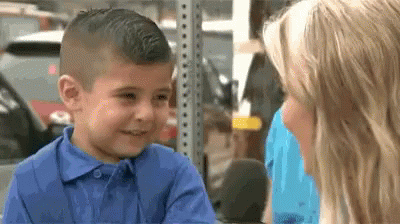 The weekends can be a training ground for reporters and photographers.
Use the weekends to try some more creative stand-ups. Do something you might be nervous to try during the week. Use your Saturday and Sunday hits to push the envelope, and improve your on-camera presence and delivery.
For photographers, use this time to improve your lighting, make your off-the-shoulder shots steady, and work with your reporter on creativity.
3. Producers—Get creative!
Most weekend shifts are in control of the producers and anchors. There is not usually a manager at the station.
Try some things you've wanted to try out during the week, but haven't been able to. Want to have your anchor stand in a different spot on set, but the main anchor always complains? Ask the weekend anchor, and I bet he or she will say yes!
Practice your showcasing, improve your writing, and work with the rest of the crew to make the shows stand out.
4. Cover the big stories.
In my market, there's a lot of crime and the weekends are no exception.
If you're a new reporter in the market you might not be getting to cover the big breaking news stories during the week, so you need to kick butt at them during the weekends.
Take this time to show your news director what you can do. Make connections at the scenes, and that way you'll have harder stories to pitch during the week.
5. Show the M-F employees that you're rockstars on the weekend.
Keep notes of all that you do on the weekends. Make sure the rest of the team knows what you covered, why you covered it, what you missed, and what needs to be followed-up on.
It's always a good idea to email a note on Sunday night to get everyone caught up with what happened over the weekend.
Show everyone that you all are on top of your game, and you're also thinking of ways to help them out with follow-ups.
6. Don't complain.
Yes, we know you don't want to work weekends. Don't complain about it.
You'll probably work your way up to a weekday spot at some point, but, for now, just enjoy the fact that you can make a doctor's appointment on a Tuesday and not have to use a vacation or personal day for it. 😉