5 Simple Ways To Stay Healthy
Even With A Crazy Work Schedule
5 Simple Ways To Stay Healthy Even With A Crazy Work Schedule
In the news business, we've started to talk more about being mentally healthy.
Of course, these conversations are extremely important. However, we also need to take our physical health into consideration.
Now, I'm no health expert, personal trainer, or nutritionist, but I do know that I feel and perform better when my body is healthy. But, let's be real, with our crazy schedules it can be difficult to feel like working out, or even cooking a healthy meal, when you're finally off work.
So, here are some tips I've incorporated into my own life and routine that have been helpful to me. Hopefully they are useful to you too!
Let's start with some of the basics…
1. DRINK PLENTY OF WATER!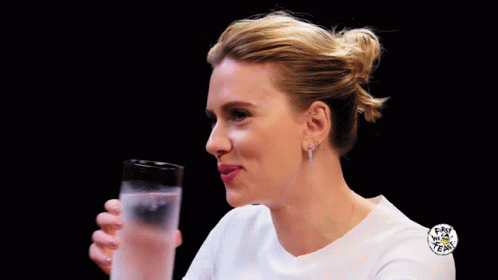 Trust me, I know it can be difficult to get enough water throughout the day when you're running around from shoot to shoot, hurrying to edit your story for deadline, or even working from home. (I mean, the coffee maker is right there after all.)
Drinking enough water, aside from helping you feel better overall, will also improve your skin's clarity and "youthful" appearance. You may also have less dehydration-related headaches.
2. Take a Multivitamin every day.
While we do get a lot of vitamins from food, we may still be missing a few. Taking multivitamins regularly can really improve your health in a big way. Plus, fast food probably doesn't have all the "good stuff" our bodies need. 
For advice on a specific diet, or on which vitamins your body needs, you should consult a doctor or a nutritionist.
3. Go to Bed!
Make sure you are getting enough sleep. (Insert hysterical laugher here, I know.) But getting plenty of rest is also very important for overall health.
4. Meal prepping has changed my life.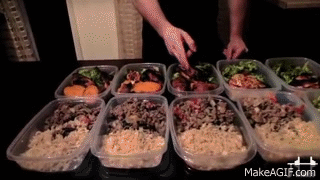 While it does take a while on the day you're doing it, (cooking, putting the portions into the containers, chopping veggies and fruit, etc.) it's so worth it throughout the week.
If you don't have time to do all the prep work, there are websites, like Freshly, that will deliver pre-cooked meals to your home. All you have to do is heat them up when it's time to eat! Freshly is pretty affordable, offering their customers 12 meals for $8.49 a meal.
A little planning can go a long way when it comes to your health.
5. Now for exercise.
Some gyms are still closed, or are functioning at limited capacity, so this can add another layer of difficulty. So try some of these healthy alternatives:
          • Find a public park and jog, walk, do body weigh exercises like lunges, pushups, or sit ups.
          • You can also do at-home workouts, using body weight exercises. (Think: All the stuff they made us do in P.E. or Gym Class. Pushups, sit ups, run in place, jumping jacks.)
          • Watching your favorite show? During the commercial breaks, or if you're streaming, every few minutes do some high-knees or maybe even some burpees.
          • You can also play an "exercise game" during a show. Think "drinking game," but, instead of shots, do some sort of exercise. For example: Every time your favorite character says a certain phrase or word, do some air squats.
          • If you're the type that can't work out by yourself, or keep yourself motivated, try this…
You can also get your exercise in while volunteering!
Some animal shelters use volunteers to walk the dogs or play with the cats in the shelter. You could also volunteer with a home building organization. Don't worry, you won't be laying concrete, you'll most likely help clean up trash or load/unload trucks.
          • Speaking of cleaning up trash… Another chance to get your steps in is by volunteering with the Keep America Beautiful campaign. This organization, or other groups in your area, often have clean-up days or events. Or you can just find a lake, or a park, and clean it up on your own!
          • When it comes to doing some weight training, if going to a gym isn't a possibility, you can use what you have. Put some books in a backpack and do squats. Use water jugs or canned food to do arm and chest exercises. Order some weighed bands and use those for a little added resistance.
          • There are also a ton of online resources out there. If you need some inspiration, or an already prepared workout routine, a quick search will produce hundreds of results. Some great places to look for workouts, or videos that will guide you through a workout, are YouTube and Instagram. Just be sure that you're following a certified trainer!
All in all, your health is important. And while it's easy to put it on the back-burner, because you're burned out, taking care of yourself should always be a priority!