Is Starting In A Smaller Market Always The Best Decision?
Is Starting In
A Smaller Market Always The
Best Decision?
In smaller market stations, journalists may find themselves rising from the ranks of MMJ, or reporter, to anchor rather quickly.
But landing that next gig may require taking what seems like a demotion in order to rise in the ranks. Are you prepared for that title change? Is it a wise career move? Well, it depends. 🤔
Many young journalists get their TV News start in market 150 or higher. It's a nosebleed ranking that may seem less glamorous, but it's ideal for shaping skills and honing your craft.
Although it's always important to report the facts, and write well-crafted reports, a smaller market will allow you to make mistakes. They also allow you to work on your presentation and tighten your writing.
Smaller markets also offer young reporters the opportunity to
climb the ranks quickly.
This not only helps you build confidence, it grants you bigger responsibilities that will make you a more well-rounded journalist. It's not unusual to get hired as a reporter or MMJ, at a market 175 station, and get promoted to mid-day anchor before your contract ends.
In a smaller market talent often come and go in a revolving door fashion. Most leave after two to three years, as they launch off that smaller stepping stone into a bigger market. That will be you some day.
However, until you decide to leave with enough experience to land yourself a job at a market 95 station, that anchor position in your small market is a way to get practice and focus your skills.
The role of anchor is coveted among many in the TV News profession.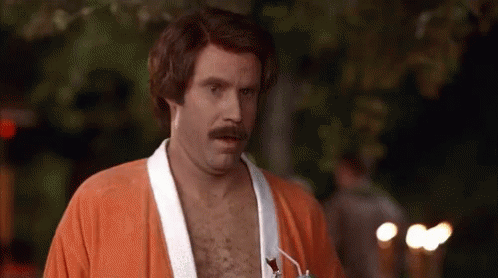 It not only comes with more air-time, but typically it comes with a higher salary. Not to mention, more respect from the local community and incoming younger colleagues.
However, if you do eventually choose to move on to a larger market, securing a higher profile anchor gig may be difficult. That's partly because there's a lot of competition for anchor roles.
Though you may be a rising star, there's always someone who has been in the business longer, or is more developed, and determined to live in the area you're focused on. For instance, you may have the skills and résumé to land the job in Omaha, but Katheryn grew up there and has been dying to return home after 10 years in the business.
You must ask yourself whether the position, or the market, is more important for your long term goals. For example, is your goal is to reach a top five market? Then you will likely need to consider taking a series of MMJ or reporter positions at mid-size markets, and work your way up to that market.
There's a lot more flexibility to move up the ranks as a reporter, or MMJ, though the pay and hours won't be as stable as an anchor position.
If your goal is to be a main anchor in a mid-size market, you might want to spend more time in smaller markets. That's where you will be able to grow your profile, gain confidence as an anchor, and develop the skills that only seasoned anchors can show off.
Even if you're shooting for an anchor role in Chicago, you will have to put in the time anchoring at smaller market stations. It's often said that anchors in LA, Seattle, New York City, Atlanta, and Chicago must die or retire for an anchor position to become available.
Early on in your career, create a set of goals and include the steps
you need to take to reach that goal.
Let's say you want to report in Dallas (Market: 5). Then your goal sheet may start in Redding, CA (131), and include 2-year stints in Eugene, OR (117), Grand Rapids, MI (45), and Orlando, FL (18).
Is being a main anchor in Lexington (64) your goal? Then your path may include two years of reporting in Billings, MT (168) before being promoted to morning anchor. Then, you might leave after three years to anchor the mid-day show in Palm Springs, CA (141), finally jumping to the main anchor spot in Chattanooga, TN (92) after four years in California.
Unless you desire to stay in one place and put down roots, you'll likely climb markets quicker with willingness to work in a new state.
However, if your sights are set on a title, rather than a market number, you'll need to spend quality time building your brand and improving your presentation in smaller market stations.
Ultimately, make a career goal for yourself, figure out the path to success, and never lose focus!