Looking For High Quality
Make-up At An Affordable Price?
Looking For High
Quality Make-up At
An Affordable Price?
We all know the struggle is real when it comes to looking good for your live shot, after lugging around equipment all day, shooting, then editing in a random place.
As if that isn't hard enough, we also know the struggle is real when it comes to our bank accounts, and buying products that will help us look good.  So here are a few of my recommendations to finding high quality make-up….for cheap.
First and foremost, if you haven't heard of e.l.f, Google it. Now.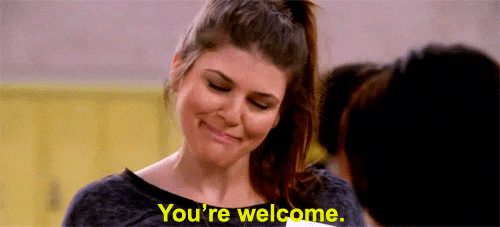 Okay, now that you're back, let me tell you why I love this brand.
It stands for Eyes, Lips, Face. This is good make-up, and it's cheap. Pretty much everything I use is from e.l.f. The foundation is probably the most expensive thing I buy at $6. Their mascara is $2 or $3, their brushes start at $1. If that's not enough to convince you to try them out, I don't know what is.
Men in the industry: I know y'all don't like to talk about using make-up but this is a good brand for you because it's cheap, and we all know you put it on 30 seconds out and wipe it off as soon as you're off camera.
I started using this brand when it first came out a few years back. Since then they've expanded big time, and they've included some even higher quality products. Those, of course, are more expensive but compared to other brands, they're still dirt cheap.
On the e.l.f website, you can sign up for the Beauty Squad. If you sign up, you get 50 points right away. If you complete your "beauty profile" you get another 50 points. Shipping is free for orders over $25…and with this brand, that money goes a long way.
You get full-size free gifts with purchases, a free gift on your birthday, and other deals on products.
For us, pinching pennies is a must, and this brand gets it. (I wonder if it was started by journalists. Haha!)
I will say, while they are expanding and getting more and more products on the store shelves, the variety of those in-store options can be a bit lacking depending on which store you go to.
If you have a darker complexion or you are very fair, you'll probably have to go directly to the website, and order straight from there… but really, there are more perks for ordering online anyway.
Speaking of perks, sign up for Ulta's email list. You also get a gift on your birthday (tiny as it may be, it's still free), and coupons. Those coupons won't go as far at Ulta, but you can still find some deals every now and then!
Part of how I find good makeup is just by looking for it even if I don't "need" it at the time.
On your day off, swing by and check out the sale bins.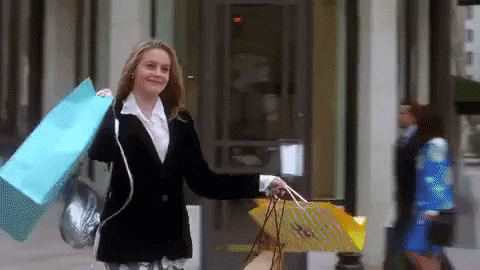 So what if the eyeshadow is a bit cracked, it still works the same. Plus, you can mold it back together using just rubbing alcohol. (Google this trick too! It can save your makeup, and your wallet!)
Other places to look for makeup products are stores like Ross. I found some rosehip facial oil that I love for $5 at Ross. It normally retails for upwards of $20. Granted, if you're going to look for anything, clothes or makeup, at a store like Ross, you'll have to designate some time (longer than 5 minutes) to comb through the items, but it can really pay off!
Finally, check the dollar store. Yes, the one where everything is literally a dollar.
You may be surprised by some of the brands carried there. And yes, they have makeup.
You can get makeup wipes, eye shadow, mascara, blush, brushes, nail polish, etc. for $1. While the majority of the time, they carry brands that "no one has ever heard of," they also carry products from Maybelline, Cover Girl, and other major brands.
I buy pretty much all of my nail polish from the dollar store. One of the best things about going this route is, if you don't like it, you only paid $1 for it…not $10 at a chain store that marks products up big time.
My last suggestions (and maybe the most important advice): 1. If you're going to spend money on anything, spend it on a great moisturizer. 2. Exfoliate often.
Even the most expensive makeup won't look good if the canvas isn't smooth.
I hope these tips help, but keep in mind, true beauty comes from within! You are all beautiful just the way you are! ❤️