I Went From Producing To Being
On-Air With These 5 Simple Steps
I Went From Producing To Being On-Air With These 5 Simple Steps
All of our newsroom ascents are different.
For example, mine and News Gal's story couldn't be more opposite, but it worked out for each of us because we both ended up on-air.
So here's my story…
"Well we don't have any on-air positions available right now, but we do have an opening for a producer." That's what I heard when I first got into the news business over eight years ago. Was I thrilled? Absolutely not. Did I take the job? Heck yes I did.
Fast forward to what I heard about three years later… "Oh wow, you can produce TOO? How quickly can you start?" 😏
But let's back up.
Step one: Take the job.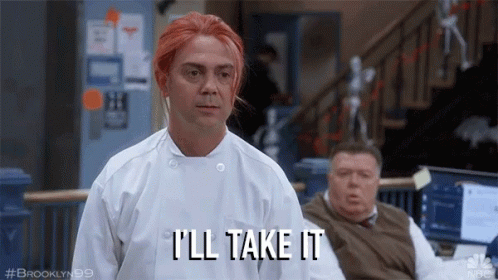 I took that part-time job as a producer while I was still in college, but would start a few days after graduation. In the interview with the News Director, I told her I wanted to be on-air and on-air only. (Bad move.)
Thankfully, she was insightful enough to see that I had the drive and willingness to work hard and learn, just poor job interview skills. (That I got better at later in life…praise Jesus.)
Miraculously, she offered me the position, and I took it right away. I had reservations in the back of my mind, and played the nervous questions game with myself the second I got called in for an interview. "Would I ever move to an on-air position? Will this limit my chances of EVER being on-air? Should I tell her I would wait for an on-air position to become available?"
I finally told myself, "Get over yourself. This gets you in the door. You'll be in an actual newsroom. It would be a bad move to NOT take the job."
Step two: Get your mindset in check.
I decided then and there I'd be the best producer they'd ever seen, I gave 110% every single day, and I made sure the smallest details were taken care of. Things were great! I actually LIKED being a producer. Something my post-college self never thought I'd say!
Then, our ND announced she was leaving. Enter the self-doubting thoughts all over again.
Step three: Voice your goals…again…over and over.
Something I hadn't learned yet was that the turnover rate in a majority of newsrooms is through the roof. The new ND actually turned out to be a great guy! But, I had to start the "proving myself" process all over.
I talked with him (set up that meeting yourself if they don't) about my goals to be on-air, and I went back to grinding every second of every day. I worked and worked…. and guess what? It paid off.
A few months later the ND says, "Hey, we're short a reporter today and we need you to put together a package with the sound and footage the photog got from an event earlier." This was it. My shot. (Of course, it was my first package, and it was terrible, but none the less I made slot and it made air.)
While it is GREAT advice to get things in writing, sometimes you have to prove yourself before you can get those changes made to your contract or get that email saying, "Yes, you can turn (insert number) packages a week that will air in the (insert newscast.)" The key is to keep being persistent, and keep working hard.
Step four: Say "Yes" to opportunities.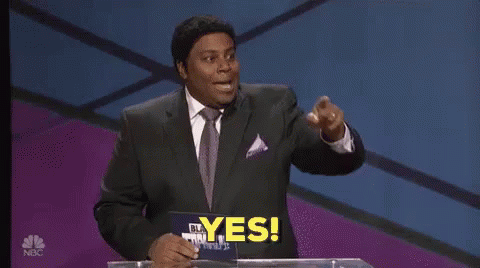 It was then I realized, I had that chance because I was THERE. I was in the door, in the newsroom, and I said "yes" to an opportunity.
After that, even more opportunities came up. I ended up being a "jack of all trades" in the newsroom…this was before the MMJ title was invented. I produced, turned packages from the footage and interviews the photogs got (I asked and kept asking until they let me do this on a regular basis).
That lead to them teaching me how to shoot, that lead to me doing live reports in the field, that lead to me filling in on the anchor desk. What would have happened if I turned down the producer job? None of that.
Step five: Take more chances.
After spending about three years at that station, learning all I could and saying "yes" to challenges along the way, I left that position for my next, with a resume stacked with new skills I didn't have and couldn't get in college or as an intern.
***The more you can do, the more valuable you are to employers!*** I made it my goal to work so hard, and be able to do so many things, that I would be irreplaceable in any newsroom. While the reality is that we are all replaceable, it's a great goal to work toward and a great challenge to issue to yourself.
Many others have a similar story, but again, each person's story is different. It may take you longer to gain the confidence of your newsroom leaders.
Your "big break" may not happen in a matter of six months. It may take you a couple of years. That's okay. Say "Yes" to opportunities and don't complain if that means putting in a few extra hours.
Keep going. Keep working. Don't compare yourself to anyone else. Just work on BEING THERE.