The Real Reasons Why That News Station Didn't Offer You The Job
The Real Reasons Why
That News Station Didn't
Offer You The Job
Written by News Gal
🕒 January 28, 2019
When I applied for my first job in TV News, I still had to mail DVD's of my reel to news directors.
Thankfully, the Internet has improved a lot since those days, and now everything is done through email for the most part.
I used to convince myself that the reason I hadn't heard back from a news director was because they must not have received my DVD. Maybe the DVD was broken when they opened the envelope? Maybe the package was lost somewhere in the hustle and bustle of a newsroom?
The most exciting part of the job search is when you finally get a call from a news director.
There's nothing better than hearing that they like you!
If they fly you to the station for an interview, you're feeling really good. Sometimes though, something happens after that in-person interview.
Sometimes, you don't get the job.
It sucks when you find out you didn't make the cut. Even if you didn't love the station, you want to be the one to say no. A lot of times, a news director might not give you a good or truthful reason for why you didn't land the job.
So here are some of the reasons I've heard people haven't landed a job:
1. You weren't good enough.
Yeah, this is hard to hear.
Sometimes you're just not ready, or maybe you were too nervous so you didn't sell yourself like you should have. Maybe you weren't feeling your best, so you fumbled through your live shot test. Maybe you just weren't experienced enough, so you couldn't handle the breaking news test during your anchor tryout.
The cold, hard truth is that SOMETIMES you're just not where you need to be for certain jobs. But it's OK. Use this as a learning experience to improve, and in six-months, or a year, follow up with the news director.
2. You cost too much.
Money plays a big role in hiring decisions.
If a news director is deciding between two reporters, and one of them will accept a lower salary—they'll probably hire the guy or gal who will take less money.
I had a news director tell me he couldn't hire people with any more than two years of experience, (in a top 50 market) because they would never accept the salary.
3. You're not what they're looking for.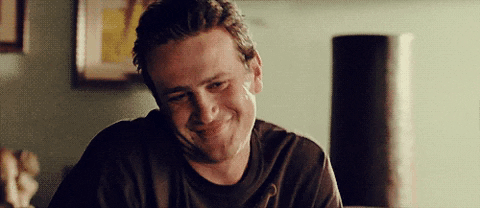 You're a woman, and they need a man. You're a blond, and they want a brunette.
It's not fair, but hiring decisions in TV news are based on these requirements every day. If someone is looking for a co-anchor for their male morning anchor, they probably aren't going to hire another man.
If they already have a long-haired brunette, they might not hire another long-haired brunette to sit next to her on the anchor desk.
4. You're not long term.
Sometimes, bosses are looking for someone who will stay for several contracts. They want someone who is ready to settle down in the market.
If you're someone who has no connection to the area, but another candidate grew up in town, and wants to stay there, they might get the job over you.
I had a boss once tell me that he gave an anchor job to someone who he didn't think was a good anchor, but he thought he could get her to stay in the market for years. Spoiler Alert: That didn't work out for him. She left as soon as her contract was up.
5. The company has someone they want to get into the system.
Sometimes, major ownership companies find talent at other stations, and they want to get them into the company. They usually have plans to move them up through the company, but they need to get them into the company first.
I've had this happen at several stations. They might shift current employees around to make room for the new person, or they might simply create a job for them.
Sometimes they fill jobs that have been posted for a while, and after a year or two, the company moves them up to bigger roles.