What This Merger Could Mean for Your Newsroom
What This Merger Could
Mean for Your Newsroom
Written by News Gal
🕒 July 8, 2018
It seems like nearly every month we hear about a new merger or buyout of television ownership companies.
Most recently, Gray and Raycom announced they are combining.
According to the press release, this move will create "the single largest owner of top-rated local television stations and digital assets in the country."
Gray's bread and butter used to be smaller markets. They recently took over WAGM in Presque Isle, ME, and WABI in Bangor, ME. This deal with Raycom means they'll be adding some Top 50 markets to their group.
I've seen a lot of posts on social media from Gray employees who are scared about having Raycom come on board. I've seen just as many posts from Raycom employees who are scared about having Gray become a part of their lives.
Change is scary. Especially when it means new leadership, new rules, and new guidelines.
For instance, I've heard people say Gray has a terrible vacation policy. The more I hear about it, the more I agree. They have to earn their time off.
I have friends who work at a station that was bought by Gray. They say they were able to keep their previous vacation/sick days, but that any new hires had to adhere to Gray's policy.
I've heard people say Raycom is too focused on money, and not the product. A friend of mine who works for a Raycom station, in a mid-market, confirmed that they have been cutting costs. He says they won't buy new equipment for photographers and MMJs, and that they're not replacing reporters who leave.
Some people tell me they're worried they'll lose their job, or that management will make crazy changes to policy and coverage.
It's a scary time for employees at these stations because the future is a bit unknown.
I've never been through a sale or merger, but I have friends who have. Most of them tell me that the biggest issue they have had is new upper management coming in and changing things at the station.
The on-air talent I've talked with tell me that a few months after their station was sold, or merged with another company, a new news director was named and the station changed.
I've heard of the changes being mild, like covering more community events and less crime. I've also heard of drastic changes, like main anchors being fired and switching from reporters to MMJs.
Another former co-worker told me that when his station was bought by Gray nothing changed in the newsroom. He said it benefited them because they got new graphics, equipment, and a new set.
So for some stations, change is a good thing.
If you work at these stations, don't let this get you frazzled. Talk with your managers about what's going to happen. They might not have all the answers, and they might not tell you everything, but talking helps.
Keep doing your job the best way you know how. If you're telling awesome stories, breaking exclusives, and rocking it in the ratings, then it shouldn't be a problem for you!
I would still make sure you have an updated reel and resume,
because you never know what's going to happen.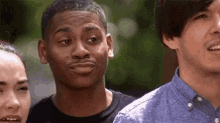 Hopefully the Gray/Raycom deal will benefit the public, and the journalists who work at those stations. Hopefully it means two companies are joining forces for the greater good.
Then again, it could all just be about money.
This deal costs $3.6-billion. Now here's a thought, if companies have that much money to throw around, why don't they spend some of it on their employees? 🤔