My First Job in TV News:
Do I Eat or Pay Rent?
My First Job in TV News:
Do I Eat or Pay Rent?
Written by News Gal
🕒 February 18, 2018
I was crying while sitting on the hardwood floor of my old, cold apartment.
It was my first time living alone. I had one love seat, a big old television, a bed, and a dresser. I could hear everything the girl who lived in the apartment above me was doing. I mean EVERYTHING.
I was crying because things weren't going how they were supposed to. I had just landed my first job as a reporter at a local TV station in market 150+. It was everything I ever wanted, at least, that's what I thought.
I was two months into a two year contract, and I was miserable.
My $18,000 a year salary meant I sometimes had to choose between paying my rent and buying groceries. I was the ONLY full-time reporter at my station. I was a one-man-band, which meant I shot, wrote, and edited everything by myself.
The station I was at was dead last in the ratings and everyone at the station seemed fine with it. The news set looked like something you'd find in a middle school and we had nicer audio boards at my college. This was not what I had signed up for.
Every day I would try my best, but it never seemed to be enough.

My general manager questioned everything I did. The main anchors would talk about me behind my back. The one photographer we had didn't even use a tripod. Viewers sent in emails about my voice being too high pitched, and my makeup looking terrible.
I didn't think I was going to make it two years in this job.
When you move to a city you know nothing about to work in a business that is very critical, it's tough. Very tough.
I didn't have anyone I could talk to. My parents didn't understand; they said I was over-reacting. My friends who were not in the business didn't understand because they were working jobs with good pay and normal hours in cities close to their families.
My friends from journalism school understood, but they were also so busy and in many cases miserable that it just made the misery worse.
These are the things you don't learn about in journalism school.
They don't tell you that it's going to be hard. Very hard. Not just the job, but the life that you're trying to live, too.
As I sat on my hardwood floor crying, I realized I needed to do something about it.
No one was going to make me feel better, so I had to make myself feel better.
There were plenty of days I considered quitting. I even secretly hoped I'd be fired so that I wouldn't have to be the one to end my contract.
SPOILER: I didn't quit (this job at least), and I never got fired.
I started ignoring the negativity at the station and focused on myself. I stayed out of the gossip.
I worked hard, and proved that I was better than everyone in that building thought I was.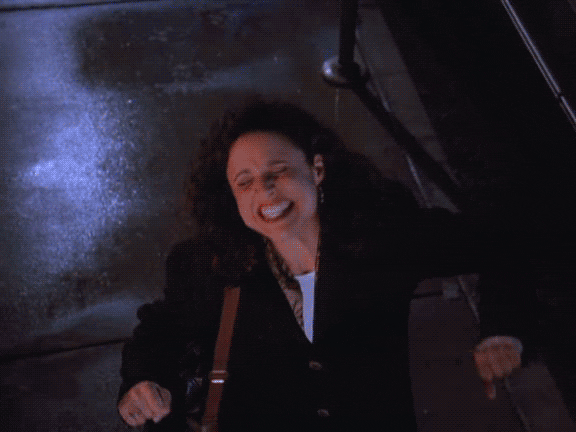 It worked. I started focusing on my writing and shooting. I found original stories that allowed me to work on my storytelling and meet more people in the community. My bosses started to notice. Competitors started to notice. I was finally happier.
You can't let what other people do and say impact you and your dream.
You always have to push yourself to do your best. You always have to follow your dreams.
Sure, ten years later I still find myself sitting on my floor crying every once and a while. This time though, I have a better perspective… and I can (usually) pay my rent AND buy groceries!